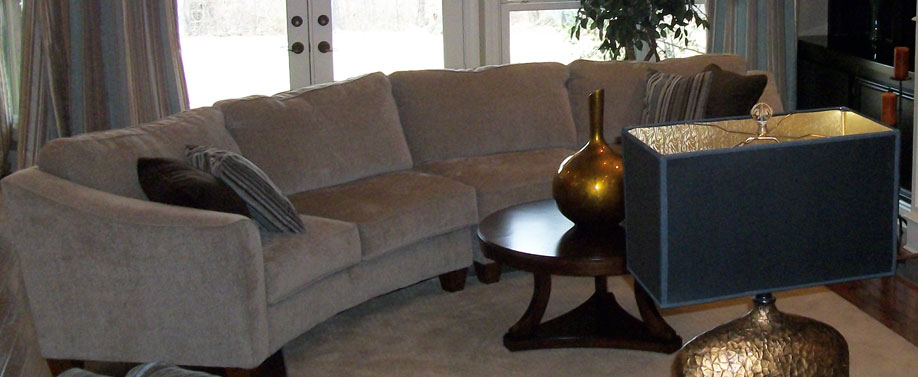 Design Services

Have a vintage piece of furniture just begging to be remade? What about beautifying and utilizing wall space for that home or office space? Interiors by Design knows there are questions and we specialize in thoughtful, eye-catching answers/solutions.

Believe it or not, this blue sectional sofa had been spotted at a second-hand store. The hardwood frame was in excellent condition, but the padding and overall look was tired and very dated. All it took was some retooling, reupholstering and a designer's eye to transform it into a beautiful new fabric befitting its classic look. Add comfort and style to the mix and the piece serves as the perfect addition to its home.

The possibilities are limitless for designing rooms to suit your tastes. IBD concentrates on essential aspects like tables, bookcases, consoles, chest-of-drawers and so much more. Maintaining their character to bolster a room's appeal is of high importance, whether contemporary or antique items dominate the space. Note: It is never a good idea to place a dark finish on a piece meant to have a light finish. Likewise, it would be counterproductive to change bookshelf colors or make drastic alterations to the decor.

We are more than happy to tailor any piece, including this opulent orange and pink reupholstered ottoman. It was designed, covered and fitted to the client's specifications. So, if you look at furniture and want to just chunk it - keep calm and let IBD get to work!