Renovation
Renovation can involve competing messages. Sometimes it means improvement and transformation. More often than not, it creates all sorts of anxiety. Breathe in and let Interiors by Design manage your project by working with and scheduling sub-contractors, supplying your project needs with reliable, personable and knowledgeable professionals.
To be sure, it can be easier to just start with a blank canvas, but whenever possible it is good to use green building standards and try to save architectural features in order to retain the character of the project you and your designer are undertaking. No matter the size and scope, IBD is here to provide the reassurance and skills to make any renovation a success!
The process involves taking your plans, hopes and dreams and matching them up with budgets.
From there, it is important to be prepared for inevitable changes and alterations. IBD will be flexible and, most of all, accessible along the way. Whether cosmetic changes are in the offing, or a top-to-bottom makeover, we know what to do and how to do it. If a ceiling needs to be raised, we will do it. If a room has to be expanded or reconfigured, we will do it.
Make it your job to rely on us. The only thing you should be worried about is how envious your friends will be when they see the finished product.
Before and After: See for yourself!
---
Old windows have a determined shelf life. These windows had to be completely re- made from scratch. Interiors By Design has the finest craftsman professionals available.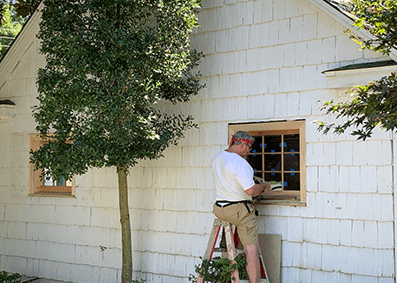 ---
This elegant 1930's entry had some compromising damage going on. We took out all the bad wood, replacing with reinforced products, finished off with detailed accents. This will be good for another ninety years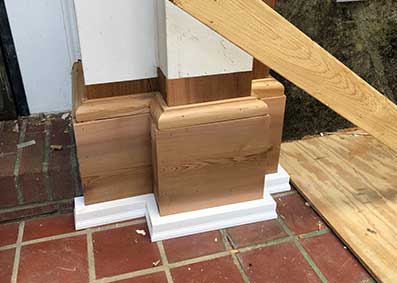 ---
Fireplace Remodel